There's no doubt that you can find the right Food Container for your business at Proud Planet, as we make a variety of styles and are constantly upgrading our biodegradable materials
Takeaway food containers are perfect for restaurants, bars and hotels that have environmental care in their corporate culture.
Traditional plastic containers are mega polluters of the environment, while the take-out containers that we offer you are designed precisely to avoid this great contamination that arises from traditional containers of. By using materials like Bagasse/Sugarcane, Kraft Paper, Wood and PLA – a Biodegradable plastic – we are able to match the traditional containers in quality, price, and durability. In addition to the fact that users are increasingly aware of the environment, the vast majority of formats have a very beautiful design and are recognizable compostable.
"Now that plastic packaging is prohibited or getting phased out in most North American cities, you bet on innovation and social awareness through your take away food packaging. Get recognized, stand out, be ahead of the industry."
Optimal Containers for the Eco Conscious Consumers 
We must take into account optimal conditions to maintain product quality when choosing the best take-out container. Of course not all containers are suitable for all types of meals. 
For this reason, we're here to answer any of your questions. Let us know what types of food your restaurant serves and what qualities are most important to you. This way we protect food and keep it at the right temperature. Choosing the best option will depend on the type of food that is prepared, most importantly is whether it is solid or liquid and if the temperature is hot or cold.
Attractive and Practical Designs
A practical container is still the one that offers the best storage possibilities at a good price and with a perfect platform to publicize a specific gastronomic offer.
Convenience of food packaging
If your clients are mainly professionals, you may be searching for the most convenient method to provide them with daily orders. Doing so will require you to offer them a container with cutlery to make it easier for them to eat what they have ordered. As a society, we now know this is incredibly harmful to the environment when using traditional packaging made for plastic or Styrofoam. 
This detail may seem insignificant to you, but if your customer is considerate of the environmental impact, they will stop trusting your establishment. Don't risk losing a customer! Buy containers and cutlery that help your client have a better meal experience. 
Ease of transportation
Food must be easily transported either by hand, in a backpack, or in paper bags with handles that facilitate transport. We ensure there are comprehensive solutions so you can count on the food arriving to your customers exactly as planned.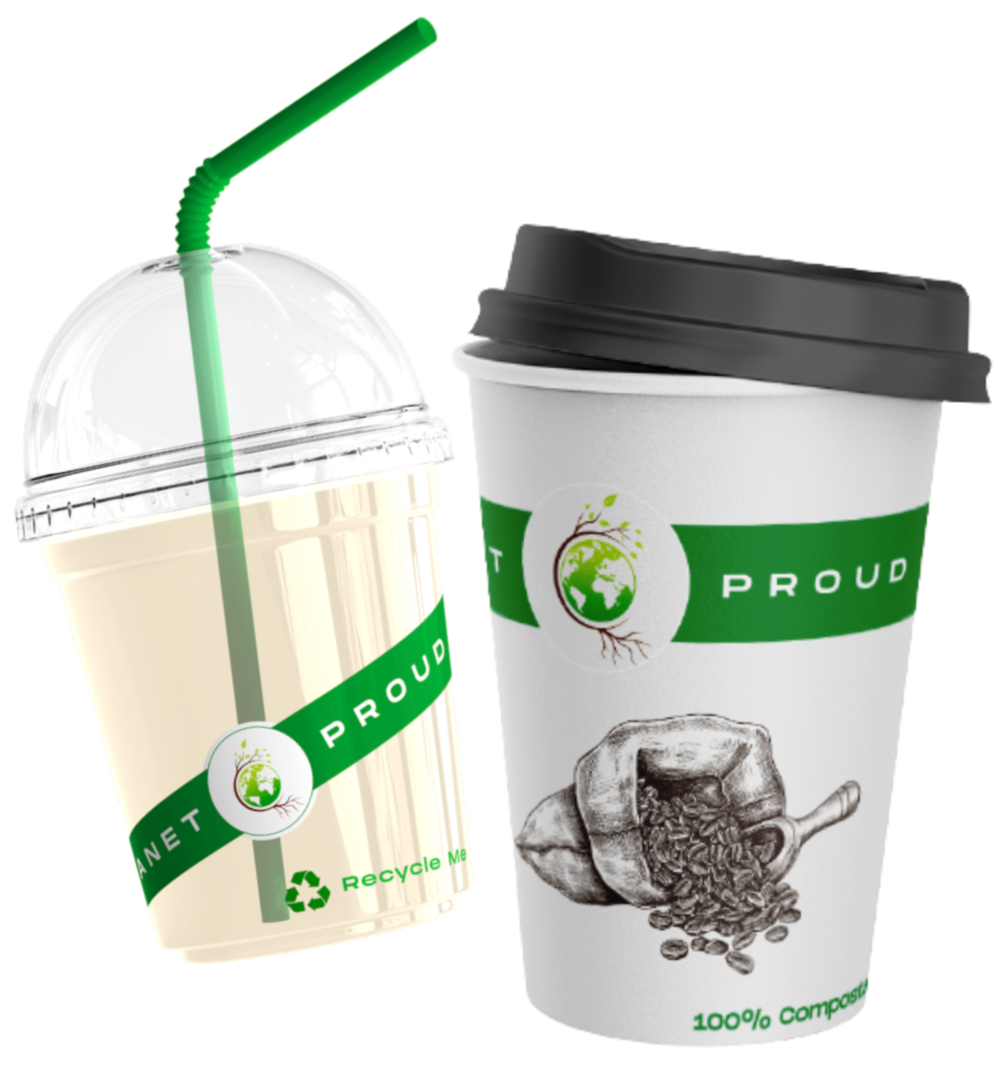 At Proud Planet, we've got your covered. Speak to us about your takeaway needs, we'd be happy to guide you in the right direction. Together we can reduce the global plastic usage. 
Our Shops page will show you all the current products for small to medium orders. If you want brand recognition or prefer wholesale prices, speak to us directly! Your logo can go on all applicable items with ease.